Sharing files securely is still a challenge. I've tried every combination of AirDrop, WeTransfer, Dropbox, email and numerous other but it's still not as smooth as I'd like.
Then I found Wormhole. No login required, fully encrypted and works simply on any device. Just open the page, drop in your files and share the link. If you're sharing a file between your own devices you can also scan the QR code to easily get the file from a phone.
You can also delete your files without having an account, unlike WeTransfer.
First go to the Wormhole site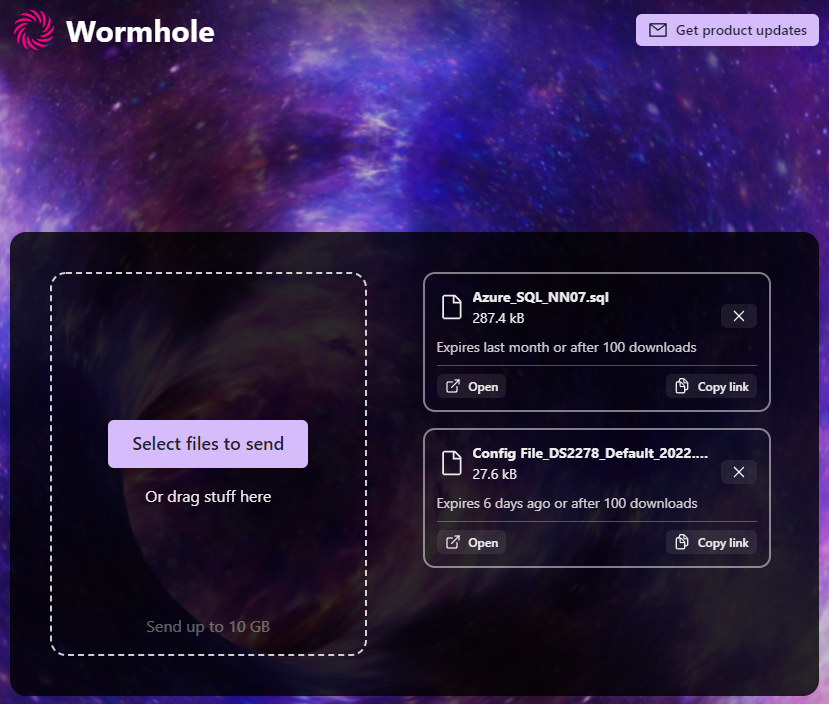 Then drag the files to share into the page or locate them with the file browser. Once done you are shown the link to the files and optionally you can show a QR code making it really easy to share from a Windows computer to an iPhone for example.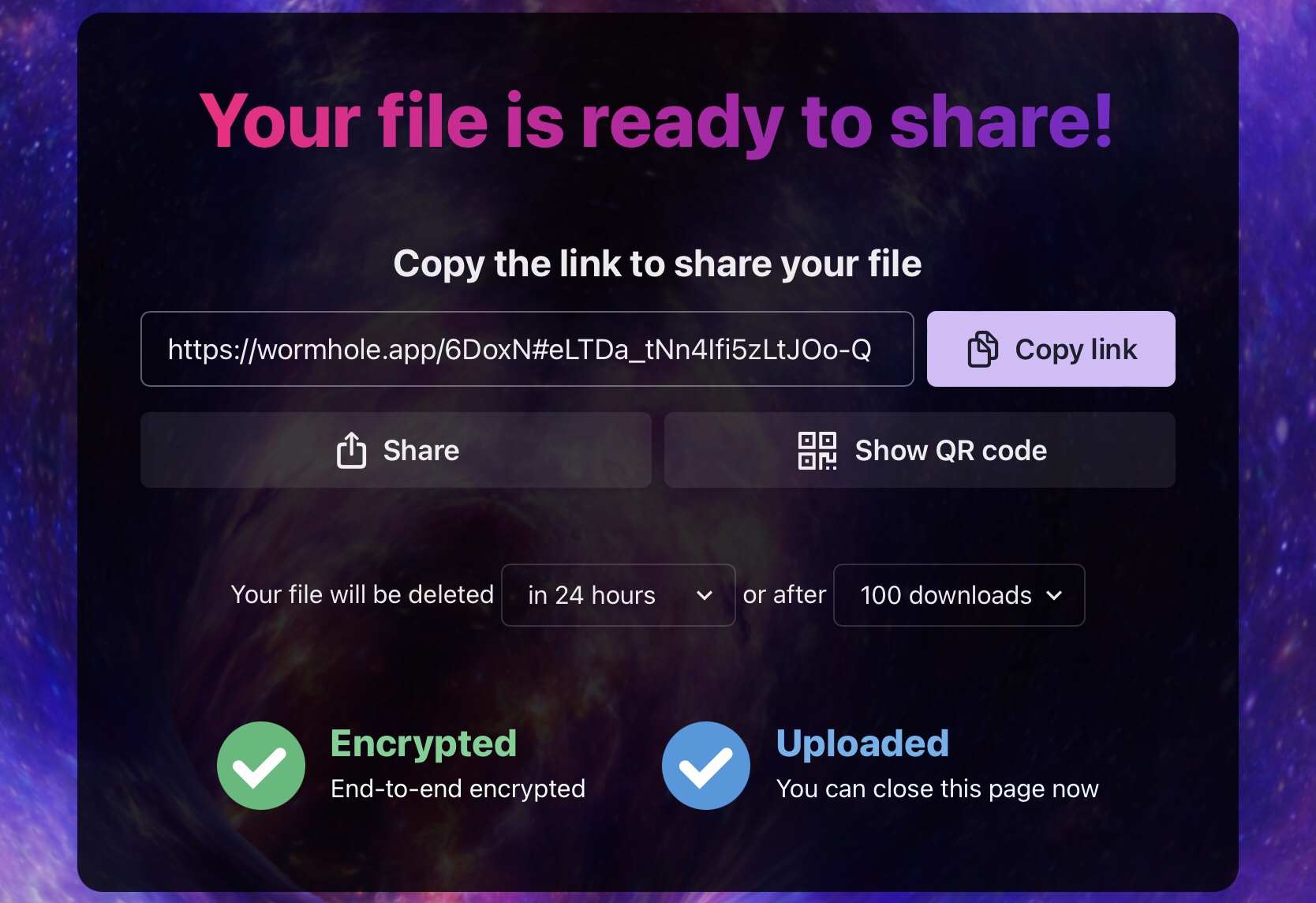 If you transfer a large file there's no need to wait until it completely uploads. As long as you keep the uploading session open you can start to download the file immediately on another device and the file will stream between devices.

You can also set the files to debate after a set time or after a certain number of downloads.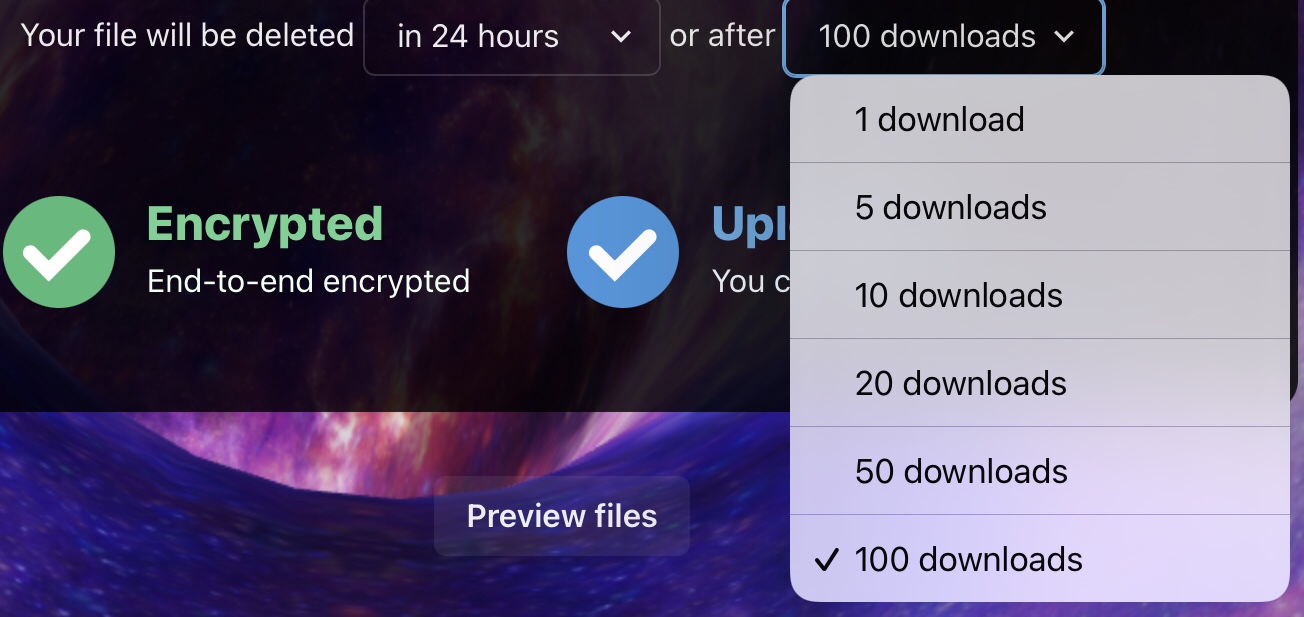 A few FAQs from their site
What's the maximum file size?
For files up to 5 GB, Wormhole stores your files on our servers for 24 hours.

For files larger than 5 GB, Wormhole uses peer-to-peer transfer to send your files directly from your browser to the recipient. So you'll need to keep the page open until the recipient downloads the files.

https://wormhole.app/faq
Is Wormhole secure?
Every design decision in Wormhole begins with the safety and privacy of your data in mind. We can't read your files, and no one else can either. Privacy isn't an optional mode — it's just the way that Wormhole works.

Wormhole uses end-to-end encryption to protect your files so they can never be shared or viewed by anyone but you and the intended recipients. Files are permanently deleted from the server after 24 hours. Wormhole encrypts all files with 128-bit AES-GCM encryption before they leave the browser. You can read more about the security design to learn more.

https://wormhole.app/faq